Responsible Play with Mostbet and Caution for Players
One of the main priorities of the Mostbet is to ensure the principles of fair and responsible gaming for our customers. We strive to ensure that users do not face the problems of gambling addiction and take their passion for sports betting seriously. We strive to maintain a high level of security and protect customers from gambling addiction and gambling abuse.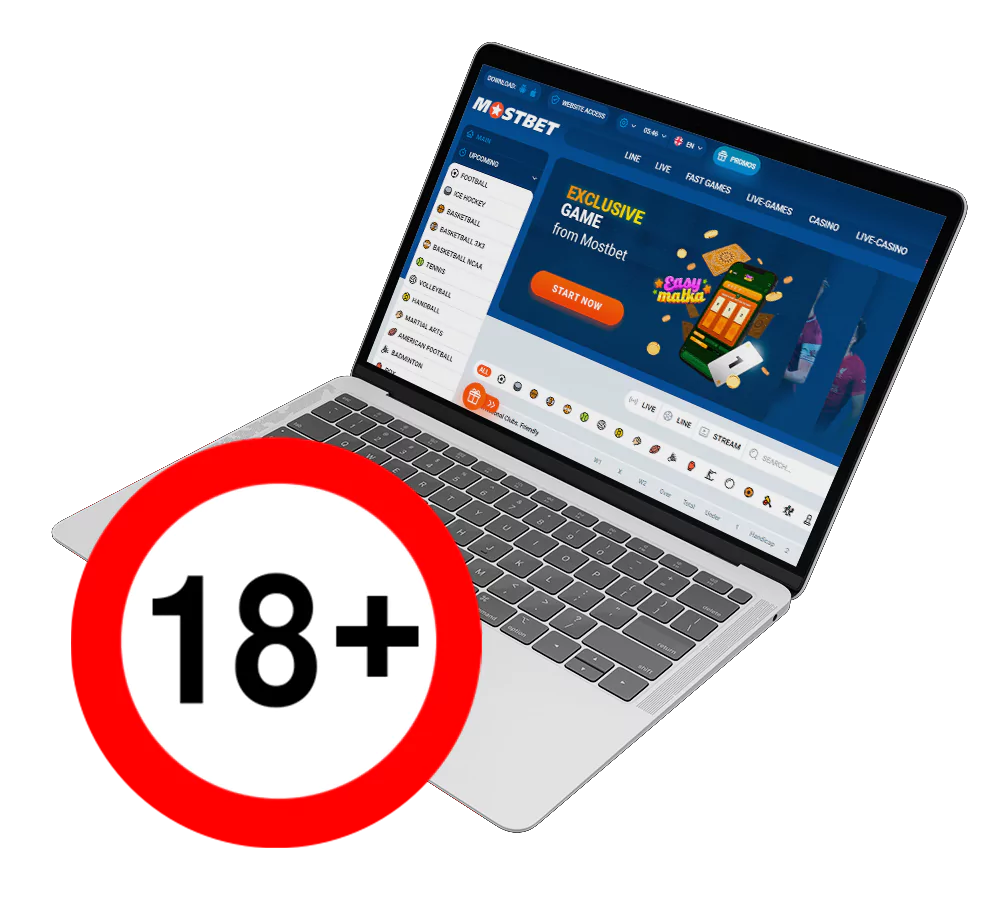 Responsible Play on Mostbet
Although we promote responsible gambling and say that sports betting is not a way to make money, only a hobby and a way to have fun, some users have problems with self-control. Therefore, we once again want to remind you of a few things that can keep you and your loved ones safe from the problems associated with addictions.
Remember that sports betting should not be considered a stable source of income. Results here are often dependent on luck, and the application of any strategies does not guarantee a payout. Betting is entertainment, which helps to have a good time and adds a part of the excitement in watching matches of favorite teams and sportsmen. That being said, the hobby of gambling carries a certain amount of danger if you lose control.
Keep the following in mind:
Gambling is entertainment, not a way to make money;
In the case of failure, you can not be subjected to the excitement and desire to win back the next bet;
Play only on their own money. In this case, you must be prepared in advance to lose these funds. If a loss will lead to financial problems, do not make a deposit;
Keep track of how many bets you make and how much money you spend.
Most gamblers have the right attitude to betting, but among them, there are people for whom the hobby turns into a harmful addiction. We take the problems of gambling addiction seriously and help players not to aggravate the addiction and get rid of it.
To understand whether or not you are susceptible to developing a gambling addiction, answer the following questions honestly for yourself:
Do you take gambling seriously?
Do you increase your bets as you play;
Whether you borrow money to gamble;
Do you spend more time gambling than you plan to;
Is betting hurting your personal or family finances;
Whether your reputation and the way you are treated by others has changed because of your betting;
Whether you experience negative emotions when you can't gamble.
If the answers to these questions don't make you happy, you may be starting to suffer from a gambling addiction. Try to regain control, take a break from betting and ask for help from the support service. To prevent cheating addiction and to reduce the risks of its development, take into consideration the following tips:
Do not borrow money for betting;
Determine in advance the amount you are willing to lose;
Determine also the amount of time you are willing to spend playing on a given day.
If you encounter problems, you can get the addresses of specialized institutions involved in assistance and rehabilitation for cheating addicts by contacting the Mostbet Bangladesh support team. You can also use the possibility of temporary or permanent freezing of your account.